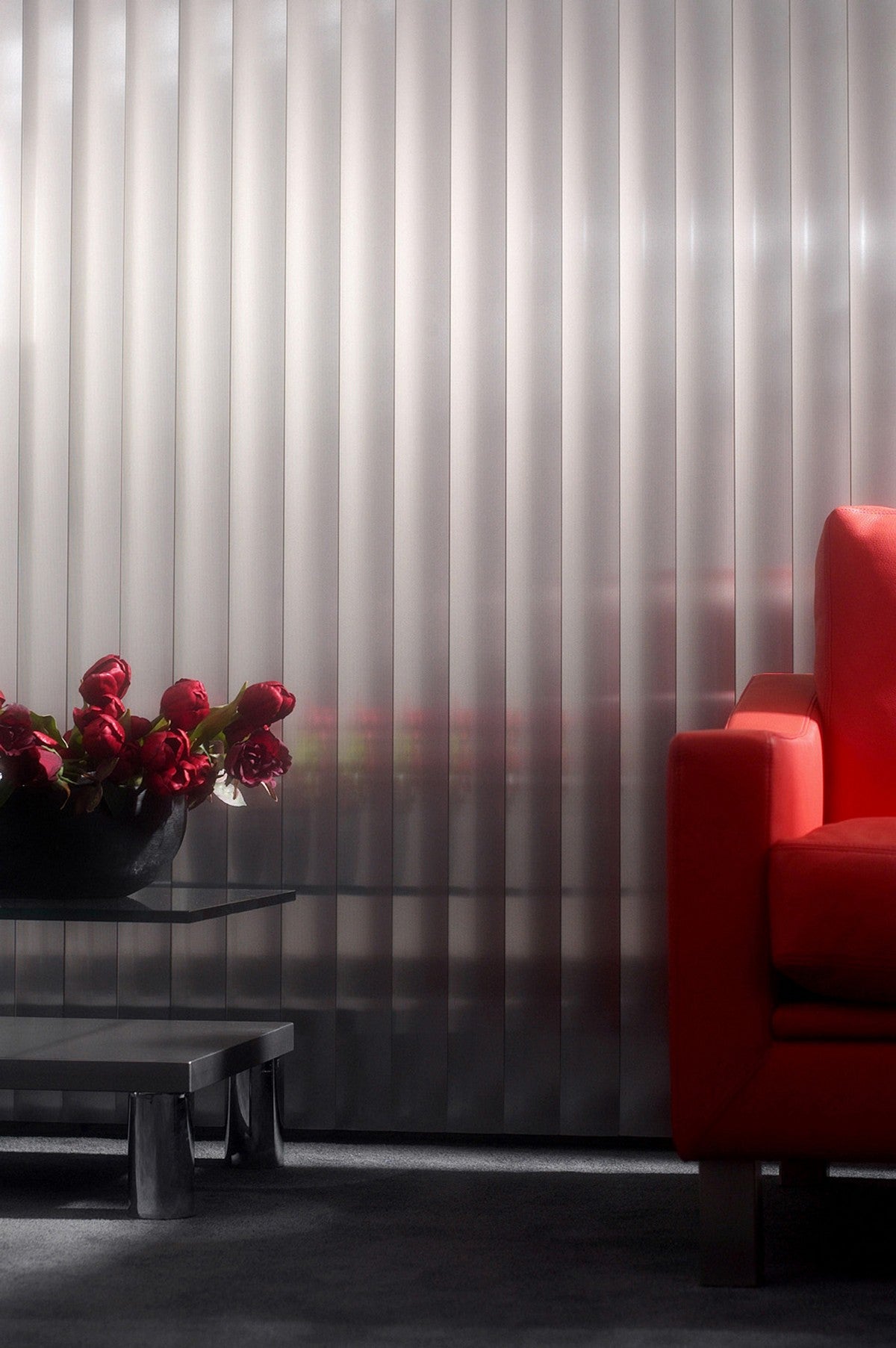 A Stylish Shading System
Vertical blind systems combine design and technology, a shading system that is stylish and still allows you to control the level of light entering the room.
Get in touch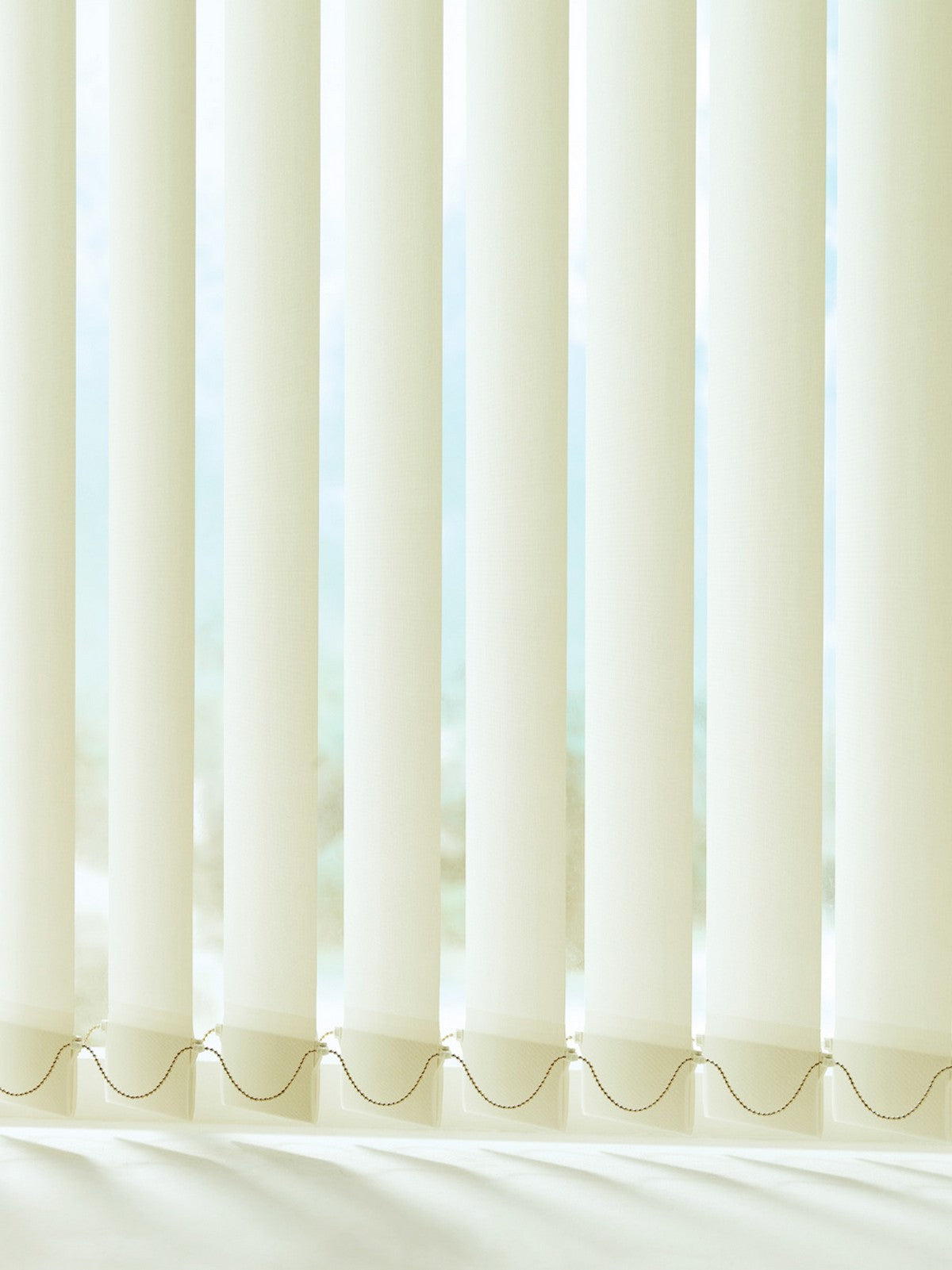 They are well suited for floor-to-ceiling windows or as a room divider. In addition to straight louvres, they also offer Vertical Wave - 3D laser cut shaped louvres to add a contemporary twist.
We now offer the unique, breath-taking 3D Vertical Wave by SilentGliss. By combining new printing methods with colour palettes we deliver eye-catching and stunning effects on the blind.
Straight and bent applications, slat widths of 89 and 127 mm
Easy snapping on and off of the slats
Single, double or multiple applications, symmetrical or asymmetrical stacking
Colours of the track can be white or anodised aluminium
Ceiling, wall or recess fitting options