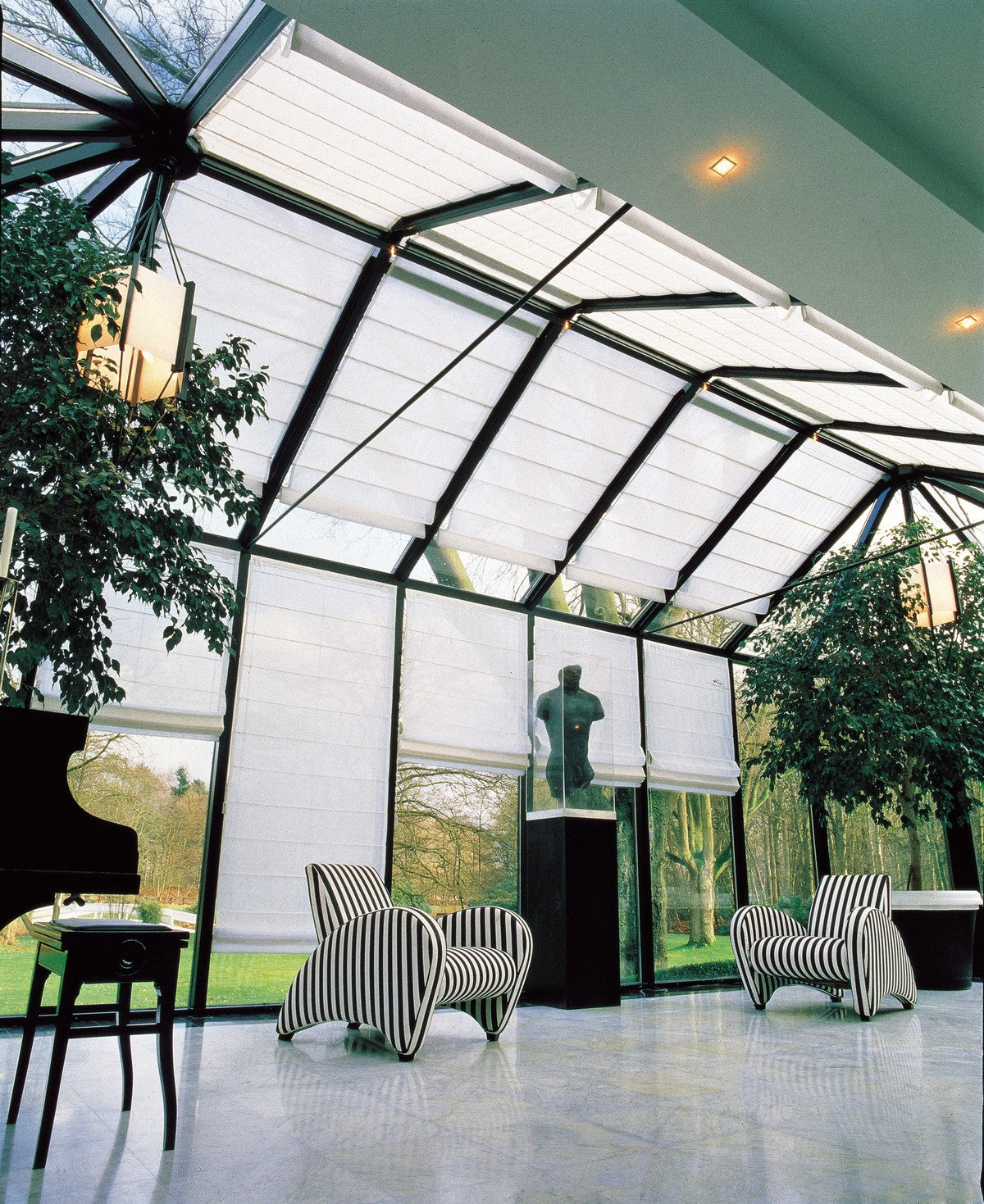 Transform your conservatory into a comfortable living space you will enjoy all year round
Conservatories can be cold and unwelcoming in both winter and summer but the right blinds can make your conservatory welcoming, stylish and comfortable whatever the weather.
We can help you with all types of blinds for your conservatory.
Advising and assisting on the right choice.
Get in touch