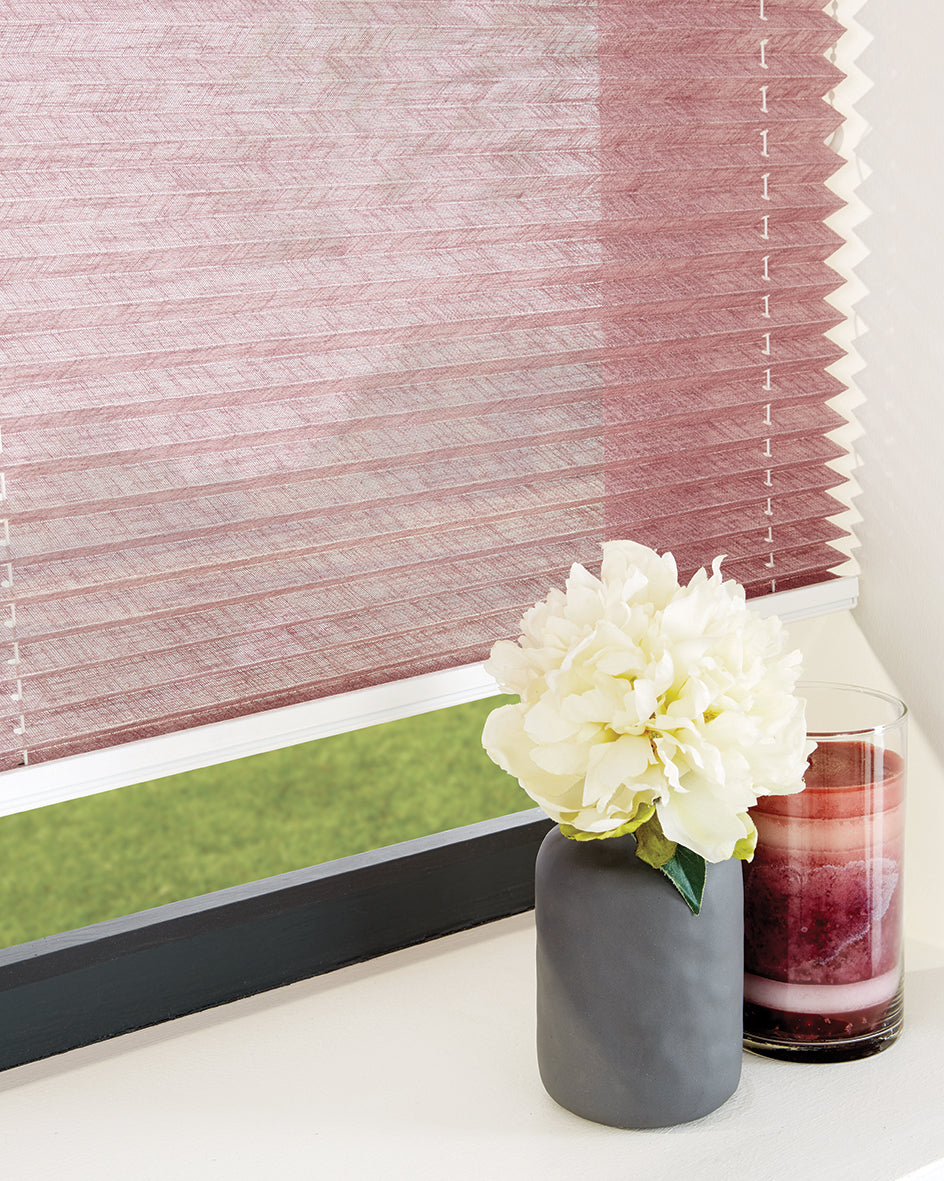 Pleated or Plissé blinds
A great solution for hard to reach windows or awkward shaped windows A very stylish blind that never goes out of fashion.
Get in touch
FEATURES
The Plissé come in many different designs, patterned, and texture weaves, with a good variety of colours.

It is a very versatile blind complimenting any room from classic chic to contemporary Plissé blinds are specially designed for tilt and turn windows and doors.

Fitting into the frame of your window avoiding making holes in the frame.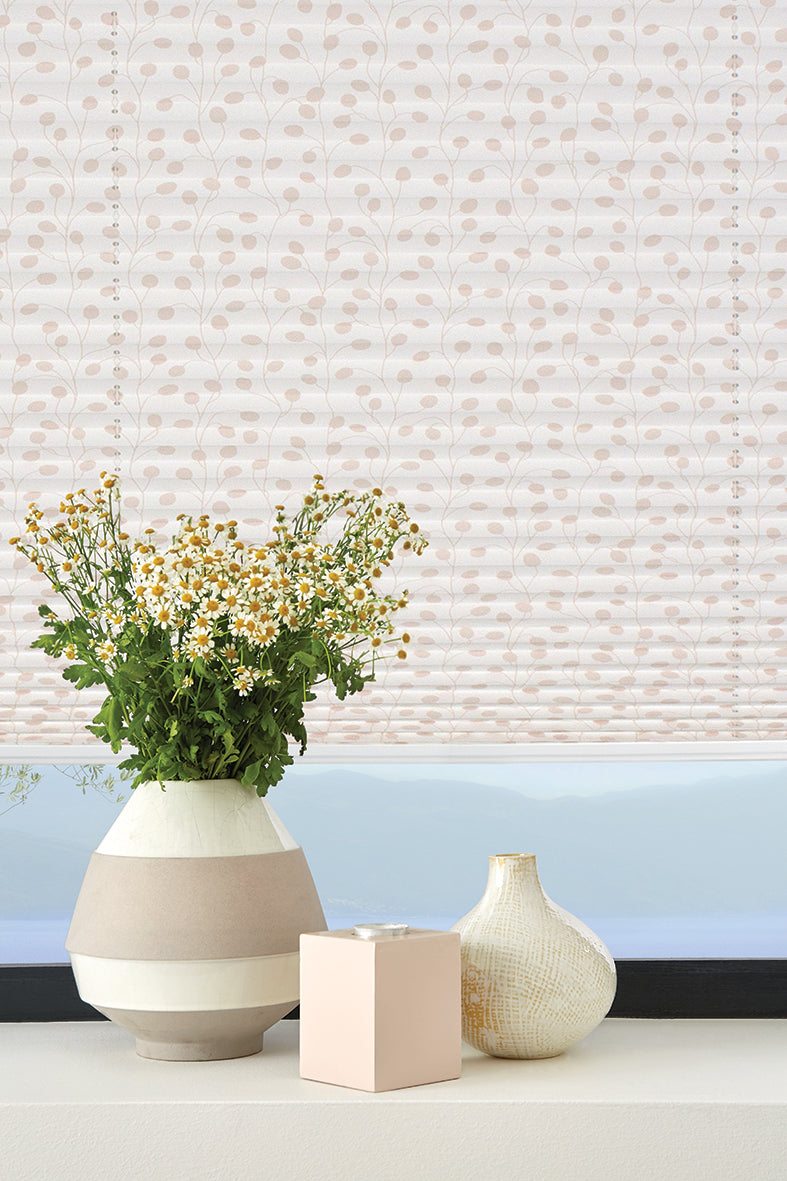 Perfect for Conservatory Blinds
Complete control of light, smart control of heat. Adding a skylight (or a loft window as they are sometimes called) can be a great way of making a room brighter and giving it an overall more open, airier feel.
Sunlight can be a little glaring – and can uncomfortably heat and that's where a Plissé Skylight blind can really make a difference to the comfort in your home.
Conservatory Blinds
SPECIAL SHAPES

We all enjoy making our homes individual, unique and that can mean having shapes and sizes which are out of the ordinary. But the search for something original shouldn't mean we have to sacrifice style.

We supply a wide range of stunning options for windows and doors in all shapes and sizes – still offering superb light control and just the right levels of privacy.
ARCHES

It doesn't matter if you don't know your stationary arch from your extended, or your half or quarter circle from your perfect or imperfect. We've successfully dressed every eyebrow and gothic arch we've ever been faced with and everything in between.

ANGLES

We'll sort out the geometry, you just have to choose the style.
TILT & TURN WINDOWS

The perfect fit Plissé is the solution.

More and more home owners are choosing tilt & turn windows. They're so much simpler to open at the top to let in fresh air gently rush in. And, on a practical note, they fully open inwards to make window cleaning easier.

Frustratingly, traditional window dressing can get in the way of the tilt & turn window opening and closing – which is why Plissé blinds are a great solution for this window type.
Day & Night
The various Plissé Shades provide sheer light filtering and room darkening fabrics providing flexible light control for a fresh, bright day or a cosy night.
Top Down/Bottom Up operation
For natural daylight with the benefit of flexible privacy control.