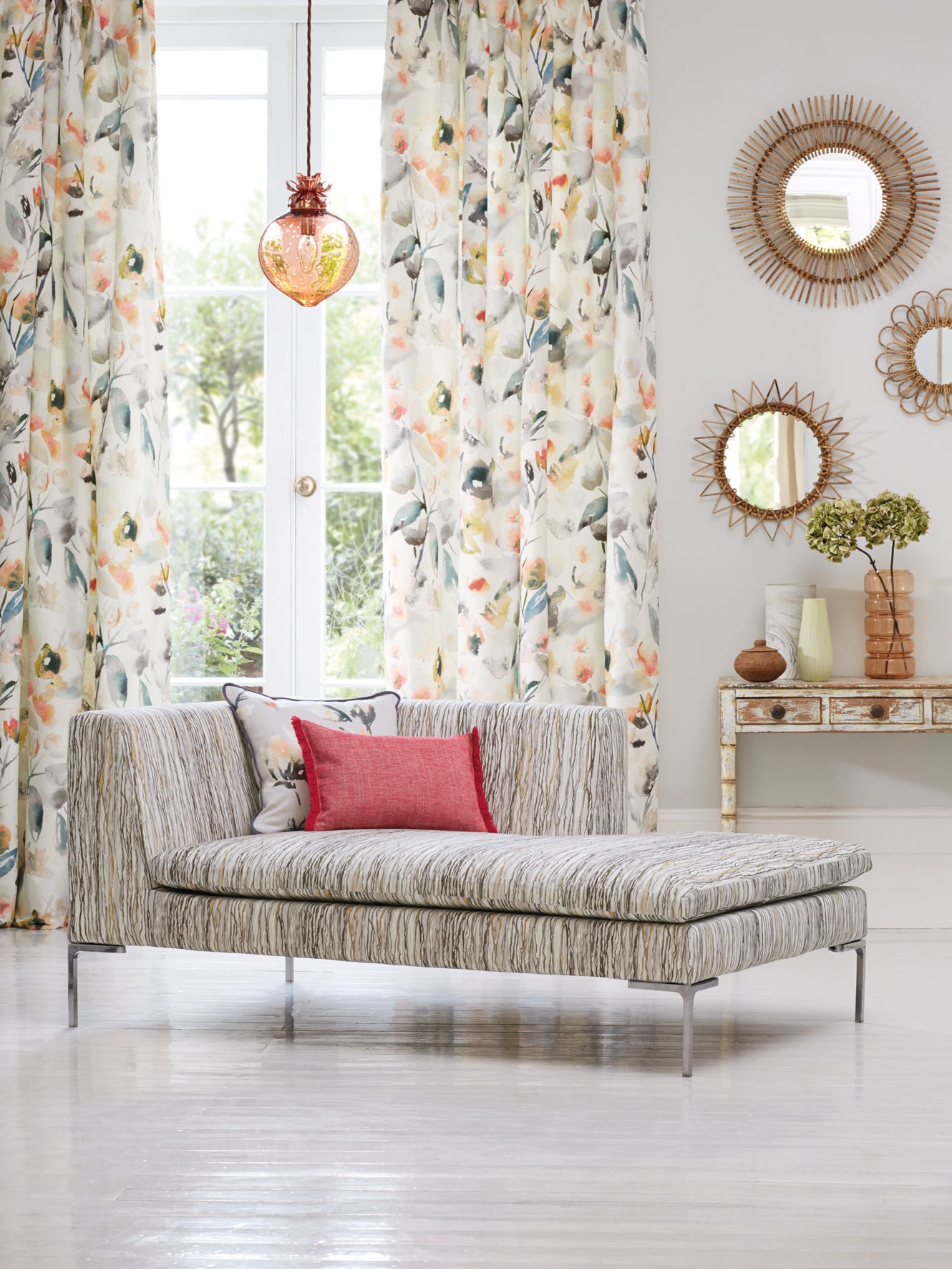 At-home measuring service
We offer all types and styles of window treatments for your home, our curtain department make it beautifully simple.
We can make curtains and blinds to your exact specifications. Odd shaped windows do not challenge us.
BEAUTIFULLY MADE TO MEASURE CURTAINS AND ROMAN BLINDS
COMPREHENSIVE RANGE OF FABRICS
FREE CONSULTATION
EXPERTLY DRESSED AT INSTALLATION
Contact us for more information
Curtain Styles
Pencil Pleat

Classic look with tightly gathered folds. Suitable for curtain pole or curtain track.

Pinch pleat

Individual double or triple pleats sewn together at equal lengths across the fabric, creating a fuller look. Suitable for curtain pole or curtain track.

Eyelet

Contemporary Eyelet heading fits directly onto the curtain pole with no need for rings – giving you a sleek straight-line.

Wave

Suitable for both an informal or formal look. Wave heading hangs beautifully in wide even folds. Suitable for Wave track only.

Goblet

Goblet is a formal, hand made heading style.

Like the pinch pleat heading, goblet heading uses more fabric and is fuller than pencil pleat heading. The pleats are sewn-in and are permanently fixed for a more luxurious, tailored look.

A goblet pleat is a fixed, sewn-in heading. Please note that the size and spacing of the pleats will vary slightly from the picture depending on your track/pole width as all goblet pleat curtains are pleated by hand specifically to fit your requirements.

Tab top

Tab top is a contemporary heading suitable for all fabrics.

Tap top curtains are suitable for all curtain poles with a diameter of up to 45mm (1¾"). Tabs are always made in the same fabric as the curtains.
Curtain Lining
We use only the best quality.  
A good quality lining helps the fabric hang well.
Sateen lining available in a variety of colours and often used natural. 
Black out lining is recommended for bedroom curtains and children's bedrooms