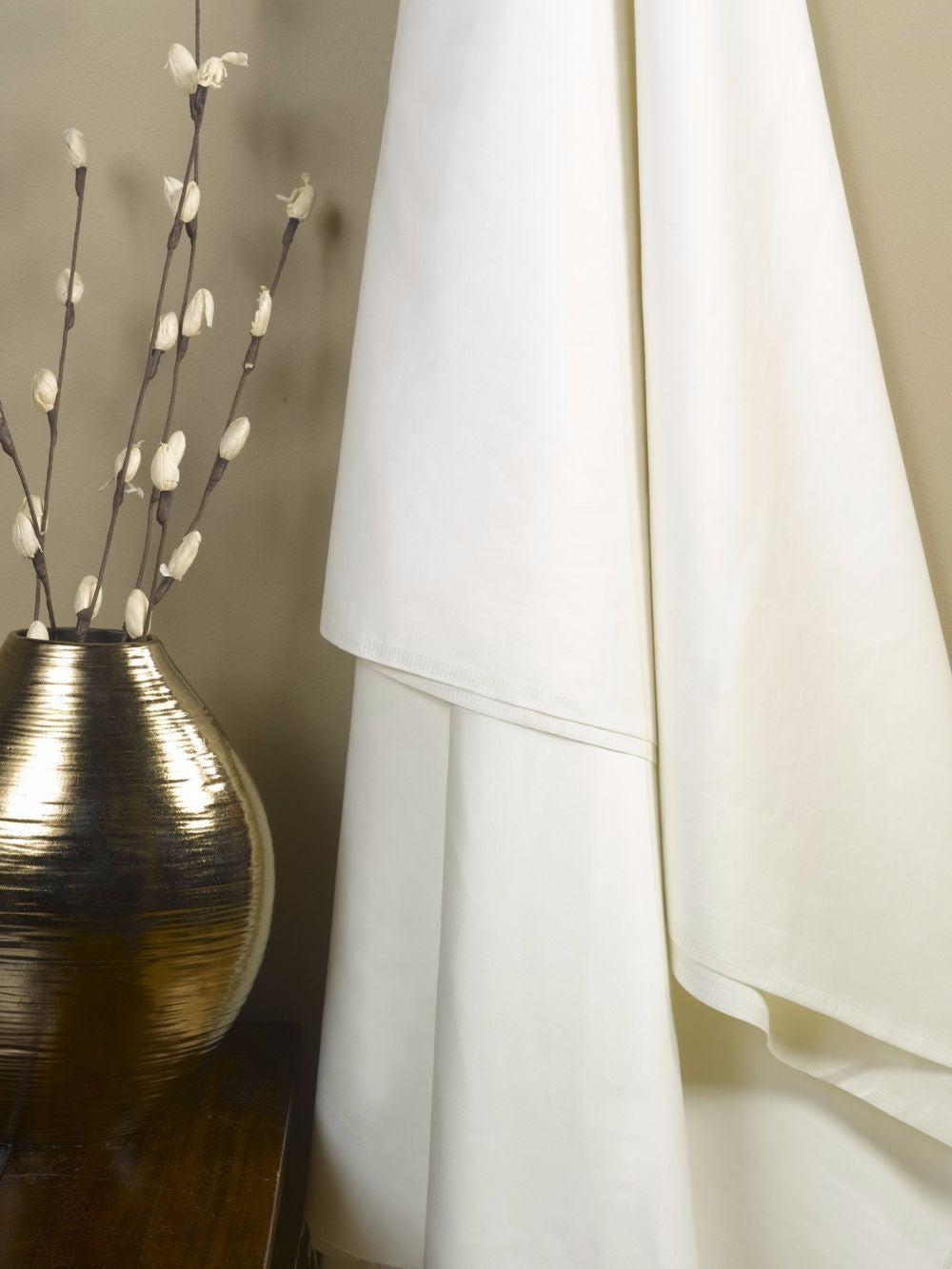 Keep the heat in, and the cold out
Our selection of thermal linings, interlinings and blackout fabrics can regulate room temperature throughout the year by keeping the heat in and cold out. 
Up to 25% of the heat in the room can escape through windows.  Due to their 3-pass blackout coating, our blackout fabrics can help improve the insulating properties and reduce the amount of heat escaping, in turn, result in lower energy bills and reduce environmental damage.
Contact us for more information
Curtain Lining
Our high-quality linings are crafted using only the finest materials to guarantee durability and practicality. Not only do they offer excellent light control, but they also shield your curtains from fading and wear and tear. Additionally, our linings provide a premium feel that enhances the overall look of your curtains, giving them a touch of luxury and sophistication.
We offer a range of specialised linings to cater for specific requirements, such as blackout, thermal, flame retardant, interlinings and Solprufe linings.
Discover our collection of curtain linings today and find the perfect product for your needs. If you have any questions or would like to discuss your requirements with us, please don't hesitate to get in touch.