Redefining Poles
Metropole features an internal gliding channel that allows
curtains to be hung directly from Silent Gliss' quiet two-component gliders.
This eliminates the need for curtain rings while still maintaining the look of
a pole. Metropole is made to measure, curved on request and comes in four sizes
in round and rectangular designs. Various trendy colours and decorative finials
make the system versatile and deliver something remarkable.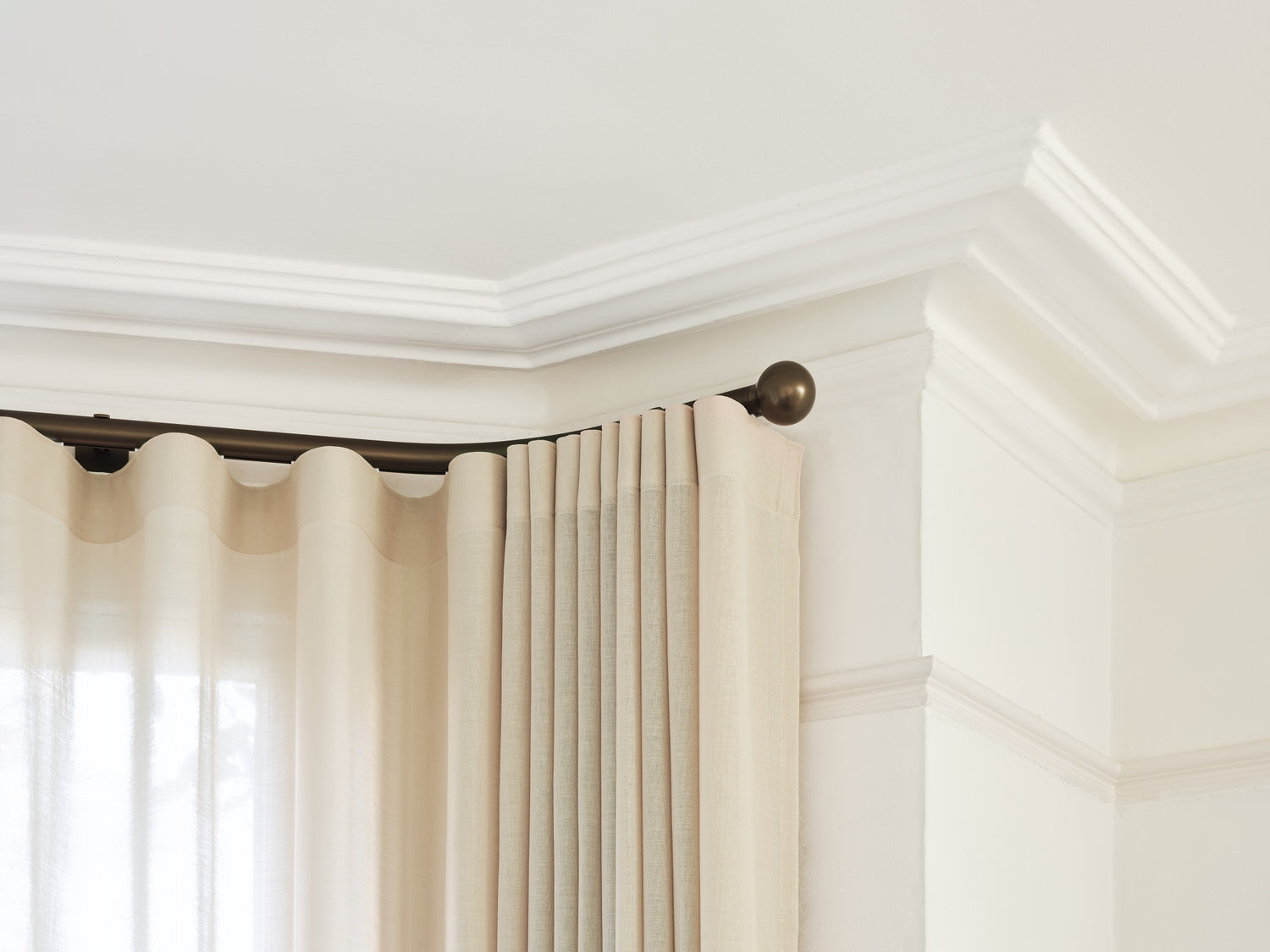 Modern Interiors
Silent Gliss Metropoles are a range of stylish, high-quality curtain poles designed for modern interiors.
Get in touch with our Sales Team today for more information and to order.
Call 020 8870 9960
See the Metropole 7610
What differentiates Metropole from a traditional curtain pole?
Metropole features an internal gliding channel, avoiding the need for curtain rings, giving the appearance of a pole but the ease and usability of a track.
Metropole is uncompromising in bringing together precision engineering with considered product design for a curtain pole that performs as well as it looks. From the unique two-component glider to the seamless finial connection, each element is carefully designed to deliver something remarkable.
Offered in 3 round pole diameters (23, 30 and 50mm), and a rectangular profile (36mm), Metropole is available hand, cord or electrically operated.
The Finials
Contemporary

The perfectly understated Taper and the striking Ellipse finials lend themselves to contemporary settings, with a fluted design that complements a range of architectural interiors. No longer a pastiche of the finial as a 'curtain-stopper', they offer an aesthetic fit for a 21-century home.

Traditional

Metropole offers a range of traditional finial designs, creating a natural union with period homes.

Darker coloured poles suit bay windows or choose a lighter shade for a more blended aesthetic.

Endcaps

When a more pared-down look is preferred, endcaps are an alternative finish to finials. Flush and Stud endcaps are available across all shapes and sizes of pole.

The Design endcap is available for round poles.
Metropole End Examples
Metropole 30mm Bronze Taper

Metropole 30mm Bronze Spear

Metropole 30mm Bronze Ball End

Metropole 30mm Bronze Design Endcap
Products Available Online
Parts

We are an approved London stockist of Silent Gliss products and parts.

Go to Parts

Motorisation

Get smarter about your window shading with One-Touch motorised technology.

Motorisation