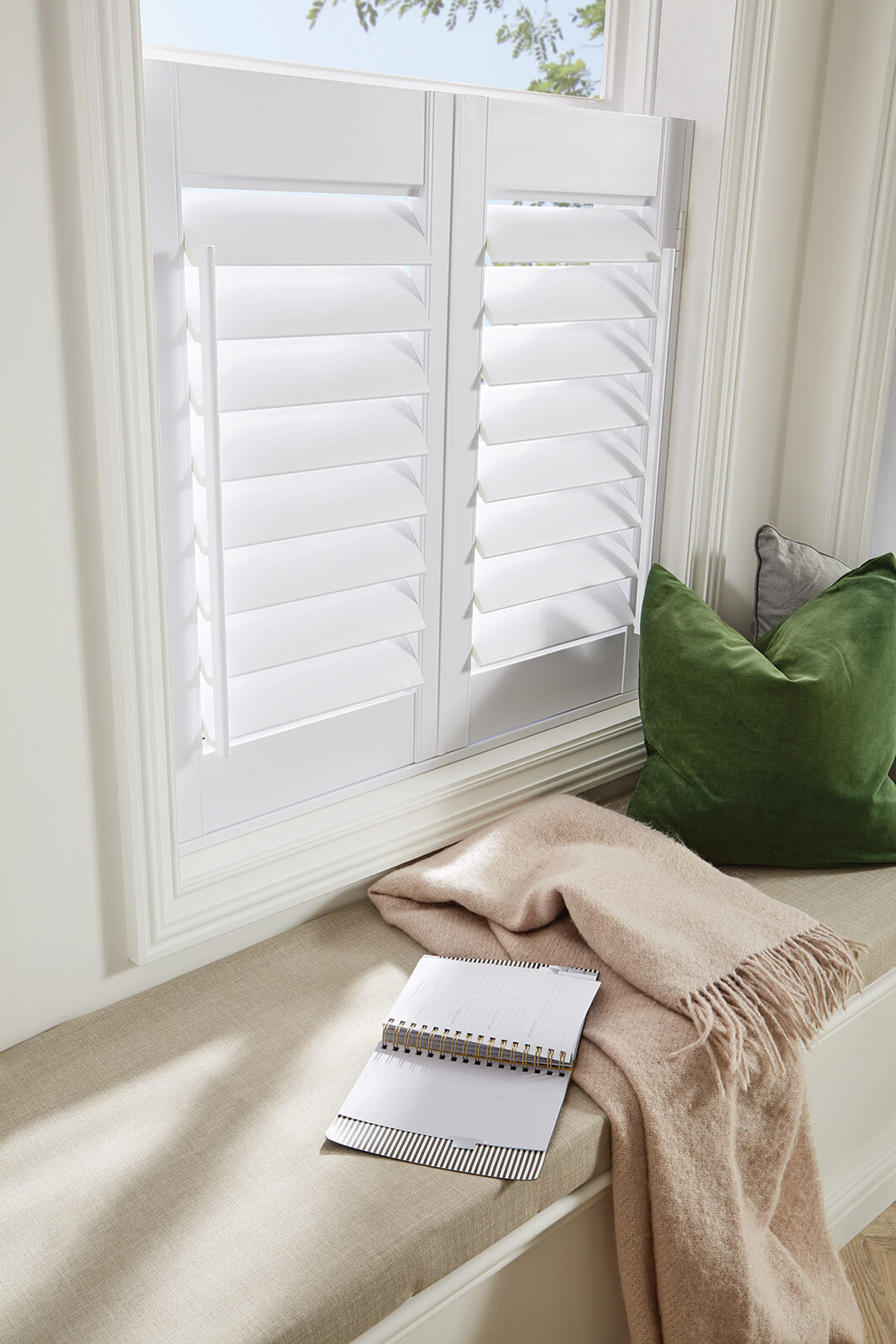 Various shutter options available
With various shutter options available including full height, tier-on-tier, café style and a track system, we can ensure maximum choice to meet your desired look.
Get in touch
FULL HEIGHT

Contemporary design and stunning fabric options.

CAFE STYLE

Ideal for rooms where total privacy is not required, café style shutters are fitted to the lower section of the window, adding an instant continental flavour.

TIER ON TIER

Using two sets of shutters, each tier can be operated independently offering complete light control. Tier-on-tier epitomises the look of understated luxury.
GLIDING TRACK

The perfect solution for large windows, patio doors and room dividers. Shutter panels glide effortlessly across a discreet track system facilitating smooth operation creating the ultimate focal point. Two track systems are available.

BIFOLD: Suspended from a top track, hinged panels enable the panels to be folded back to the end of the track at a 90 degree angle.

BIPASS: Suspended from a top track, panels slide behind one another to open or close.

SHAPED WINDOW

We have shutters with the versatility which enables shaped windows to be dressed. 

SUPPLY AND FIT SERVICE

Our shutter technicians visit your home to discuss your shutter requirements.

Our measure and fitting service allows you to choose your shutters in the comfort of your own home.

No windows are completely square, and our measuring service ensures the shutters are installed perfectly.