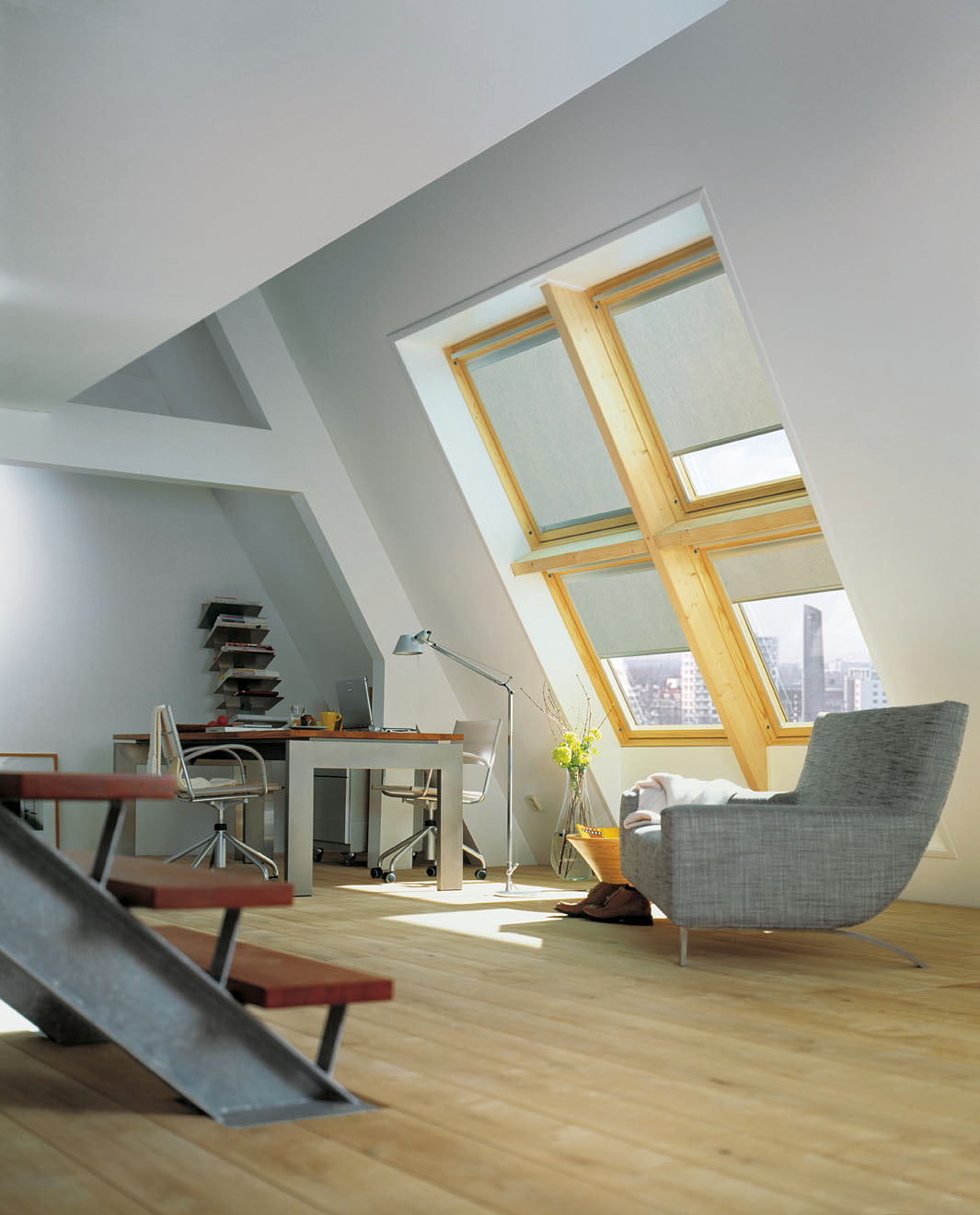 Ultimate Privacy
Rooflight blinds can be designed and manufactured at our specialist site to fit virtually any size, shape, angle or age of window. Utilising a wide choice of blind fabrics, every level of shading, through to full dim-out can be achieved.
The rooflight blinds we offer are used in many commercial installations as well as high-end domestic situations. They are ideal when rooflights or skylights are used to provide much needed light but want to be able to control the amount of light and heat that could cause problems for the building and its occupants.
Get in touch
We offer blinds suitable for this application from the following brands

Perfect for softening incoming daylight

Perfect for softening incoming daylight and adding a decorative touch, pleated blinds are easy to open and close with our handy remote control. They are io-homecontrol compatible and come in three colours.

Pleated Blinds for Flat Roof Windows

· Softly diffuses daylight
· Decorative
· Convenient remote control operation
Light dimming blinds for flat roof

Flexible light control and effective insulation
· Blackout effect
· Double pleated fabric with an aluminium coating inside for improved insulation
· No visible cords

Double pleated blinds for flat roof windows offer exceptional light control and improved insulation. They have a slim design and no visible cords, so they make an attractive choice for any room. These blinds are simple to install from inside your home and they are io-homecontrol compatible.